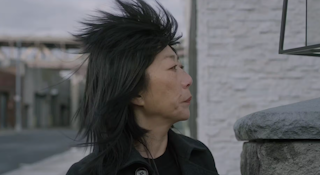 Myung-Ah & Kyung-Hee
Myung-Ah & Kyung-Hee
Myung-Ah & Kyung-Hee
After an unexpected death, a Korean American immigrant wig seller, Kyung-Hee, becomes the caregiver to her sister's children. On the day of the memorial service, her niece, Myung-Ah, confronts her with the family's secrets.

Written & Directed by Anna Sang Park

Ho-Jung - Kyung-Hee
Zoe Manarel - Myung-Ah
Jaden Tran - Insu
Steve Calleran - Principal Barnes
Chuja Seo - Mrs. Yoo
John Fico - Peter
Yoon Kil Shin - Mr. Kang
Felice Choi - mrs. Oh

Myung-Ah & Kyung-Hee is part of the Cho family trilogy films.
Link: THE CHO STORIES
Screenings
Official Selection Middlebury New Filmmakers Festival - 2021
Official Selection NewFilmmakers LA Festival - 2022